Black Friday: -50%
Promocja już się zakończyła 🙁
Już nigdy nie przegap tak wielkich wyprzedaży i atrakcyjnych bonusów.
Załóż darmowe konto, a poinformujemy Cię o następnych ofertach specjalnych.
< Asystent Contentu SEMSTORM >
Szybciej planuj i twórz treści SEO
dzięki wsparciu AI
Analiza rywali
Wykorzystaj analizę konkurencji z TOP20, którą AI wykona za Ciebie
Brief w 10 minut
Otrzymaj precyzyjne wytyczne do tekstu SEO w 10 minut
Gotowe treści AI
Twórz unikatowe treści SEO 10 razy szybciej, dzięki pomocy AI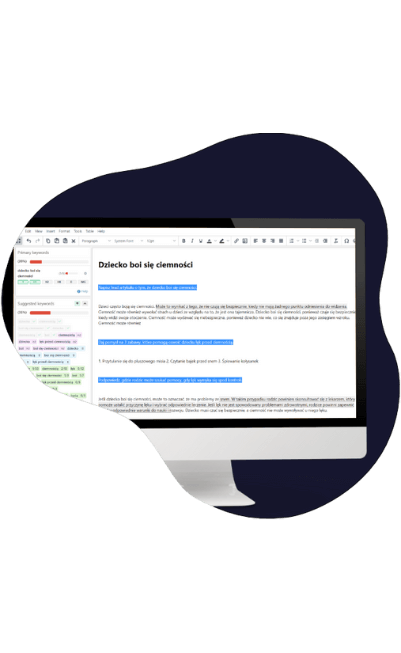 Content gap
Zobacz, jakich fraz brakuje Ci do osiągnięcia najwyższej pozycji w SERP
Klastry tematyczne
Zbieraj większy ruch dzięki powiązanym tematycznie frazom
Czytelność
Miej pewność, że Twoje treści łatwo się czyta
Dołącz do 72 000+ użytkowników
i korzystaj z SEMSTORM
Dzięki Asystentowi Contentu łatwo stworzysz teksty SEO, które pojawiają się w TOP Google
Generuj teksty za pomocą AI
Sztuczna inteligencja wesprze Cię podczas pisania, zwłaszcza gdy braknie Ci weny lub czasu na tworzenie treści od podstaw.
AI wygeneruje unikatowe treści bardzo wysokiej jakości. Zleć Asystentowi dopisanie akapitu w artykule na bloga lub stworzenie opisu produktu i kategorii. Działa także w języku polskim!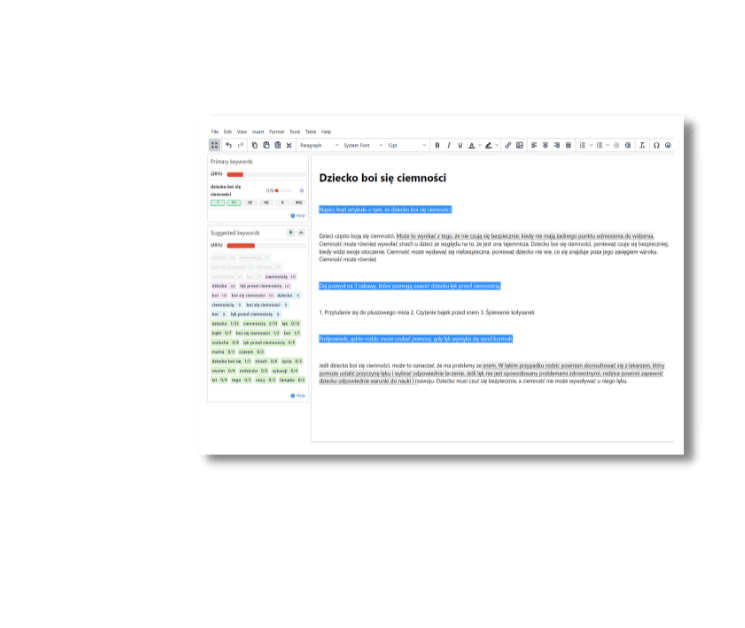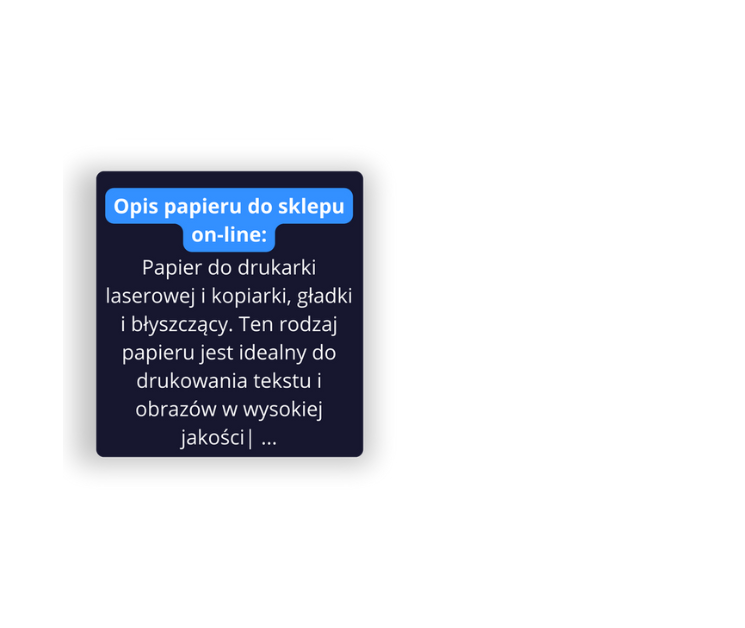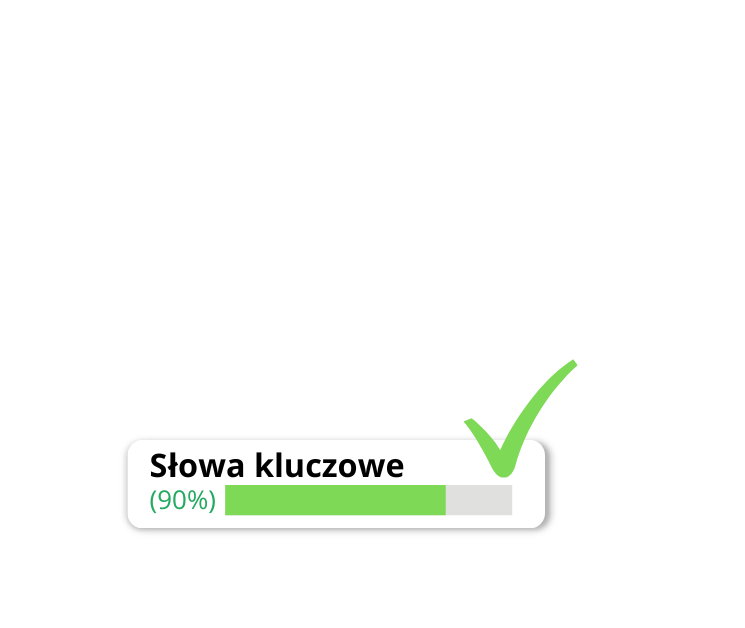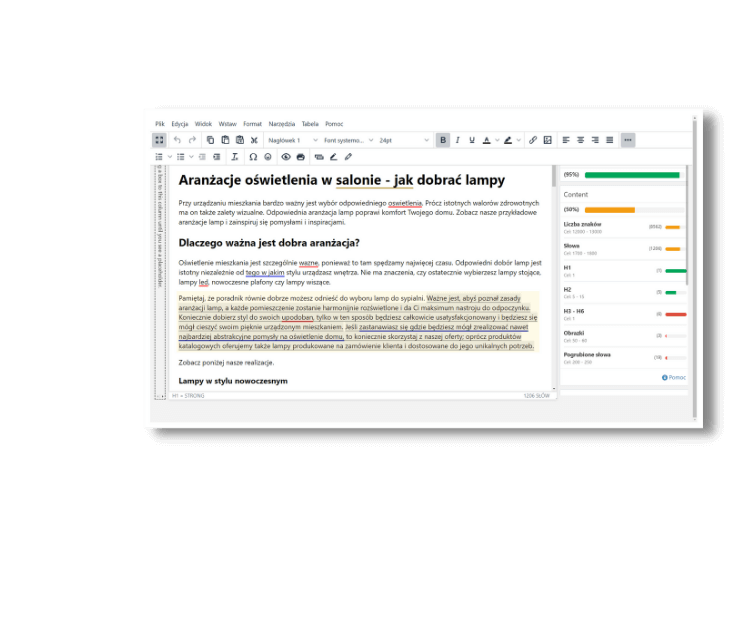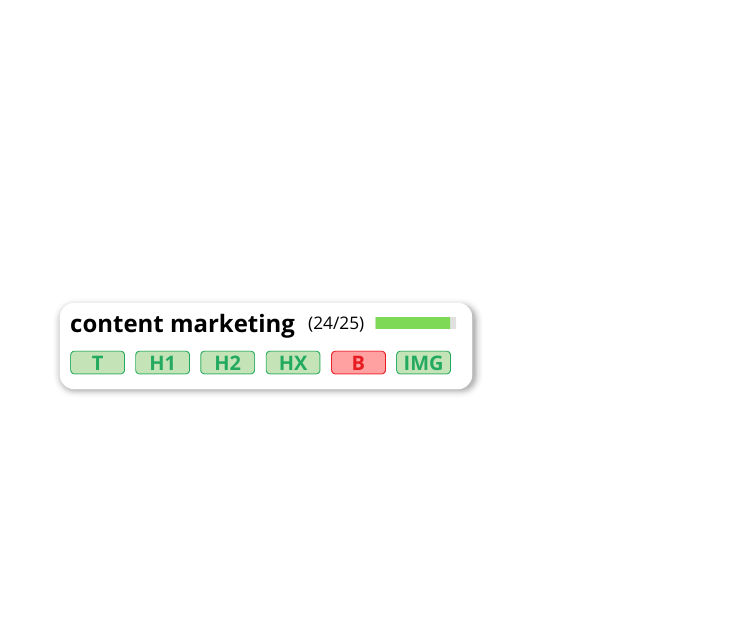 Wykorzystaj analizę konkurencji
Nigdy więcej ręcznego badania stron w poszukiwaniu dodatkowych fraz.
Wystarczy jedno słowo, a Asystent weźmie pod lupę teksty z TOP 20 wyników wyszukiwania i poda Ci inne warte użycia hasła.
Dzięki analizom NLP dowiesz się, ile słów kluczowych trzeba użyć w treści oraz poznasz m.in. optymalną długość tekstu i liczbę nagłówków.
Miej kontrolę nad tworzeniem tekstów SEO
Pracuj z copywriterem w jednym miejscu!
Udostępnij dowolnej osobie dokument do edycji z przeprowadzoną analizą. Możesz ustawić własne parametry dla treści, np. liczbę znaków.
Dzięki współpracy w edytorze SEO na bieżąco sprawdzisz efekty z pracy nad tekstem i w porę wychwycisz nieprawidłowości.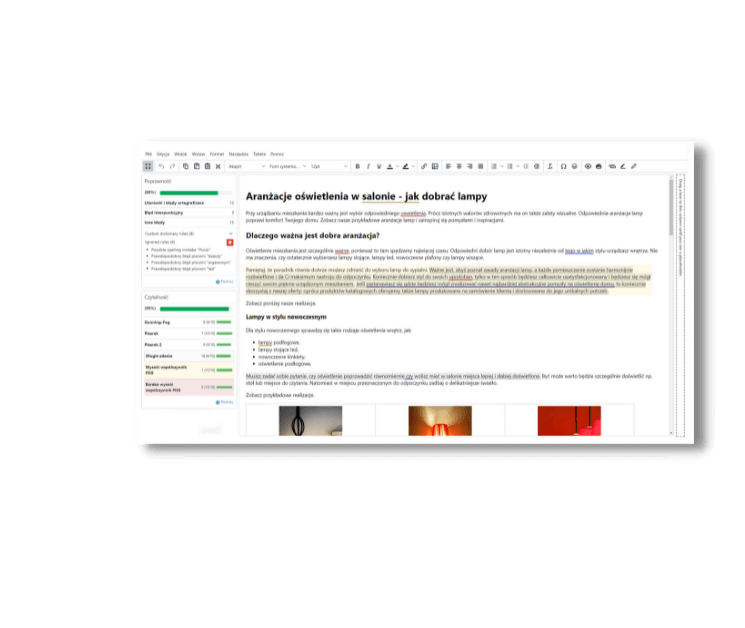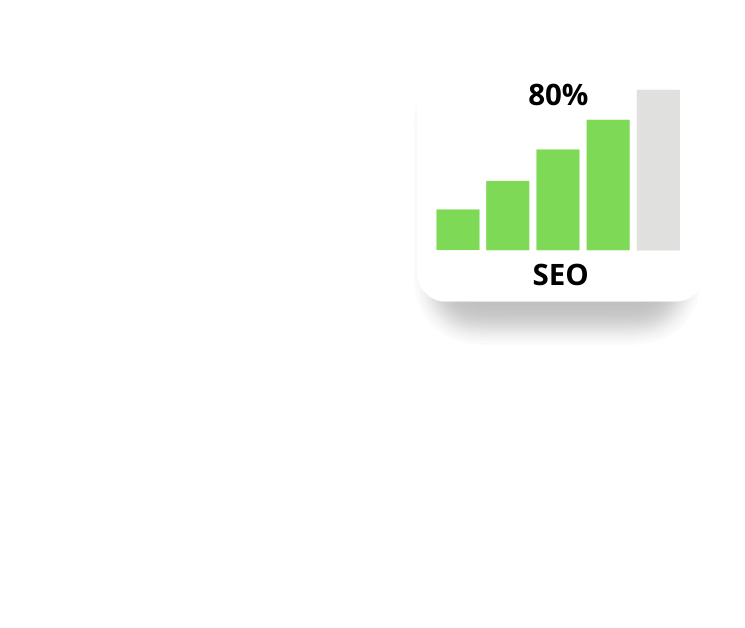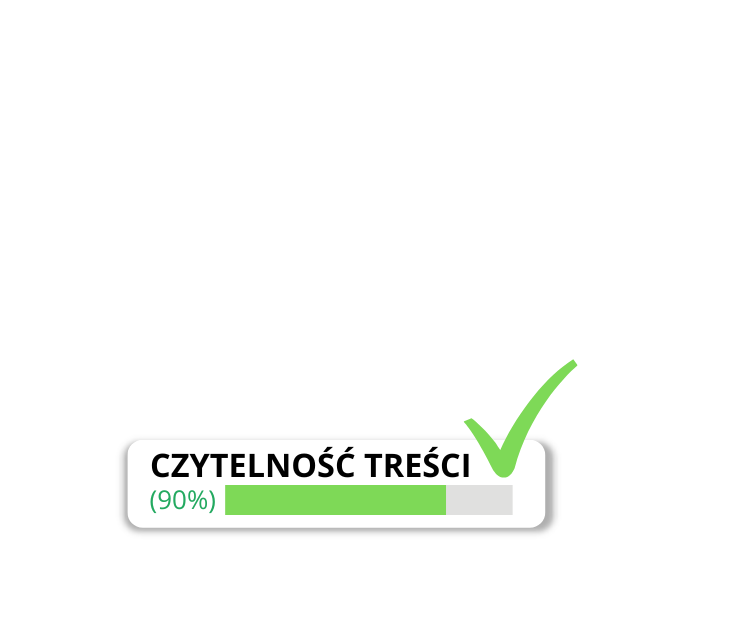 Pracujesz nad zwiększeniem widoczności strony?
W SEMSTORM znajdziesz zarówno inspirację, jak i twarde dane
Szybkie badanie rynku
Wystarczy, że wpiszesz domenę, a wykryjemy wszystkich Twoich konkurentów w Google.
Popularne tematy
Zobacz, jakie artykuły oraz słowa kluczowe przynoszą największy ruch Twoim rywalom.
Monitoring efektów
Codziennie dostaniesz świeże dane o pozycji Twojej witryny na wybrane słowa kluczowe.

"Dzięki SEMSTORM niejednokrotnie odkryliśmy obszary niewykorzystywane dotychczas przez konkurencję, co przełożyło się na rozbudowę kampanii w wyszukiwarkach lub treści w serwisach w zakresie nowych słów kluczowych. Śmiało mogę polecić SEMSTORM jako platformę, która wspiera śledzenie efektywności działań SEM oraz ich późniejszą optymalizację."

"SEMSTORM to jedno z podstawowych narzędzi pracy każdego specjalisty SEO. Bogata baza słów kluczowych, możliwość szybkiej analizy konkurencji oraz rozbudowany edytor treści to jedne z wielu elementów składowych platformy usprawniających "walkę" o widoczność stron w organicznych wynikach wyszukiwania."

"SEMSTORM to skarbnica intencji polskich internautów, dzięki której jesteśmy w stanie skutecznie realizować cele biznesowe naszych klientów. Mnogość zawartych funkcji, możliwość generowania czytelnych raportów oraz sprawność działania sprawiają, że jest to "must have" każdego specjalisty SEO."

Załóż darmowe konto i zapisz się na newsletter, abyśmy mogli Cię poinformować o kolejnych promocjach
Pisanie tekstów SEO jest prostsze, niż myślisz! Rozwiń swoją stronę i zyskaj przewagę nad konkurencją.